Vault
This is where I post the cool stuff that I found for Game Boy. The stuff will either be the newest stuff for Game Boy or things that I think you might enjoy. zerodas@hotmail.com
What is up? Ok right now I really haven't goten this section down pat. This is mainly supposed to be a section on were you send me cool info about new stuff and I post it. Please send me some cool information.
Game Boy Color- Game Boy stood the test against the other hand helds that failed to last While in black and white. Now Game Boy has another advantage to add to the bunch. It now has the long waited for color option. How can anyone fail to recognize the wonder of the Game Boy Color? They won't fail to recognize it because it eats too many batteries. Thanks to technology, Game Boy Color only requires two double A batteries for up to 10 hours. All old games work with this hand held while adding a touch of color to each game. The games made just for Color Game Boy really shine. So, what are you waiting for go out and get one. The lowest price I have seen them at is sixty-nine bucks at Wal-Mart.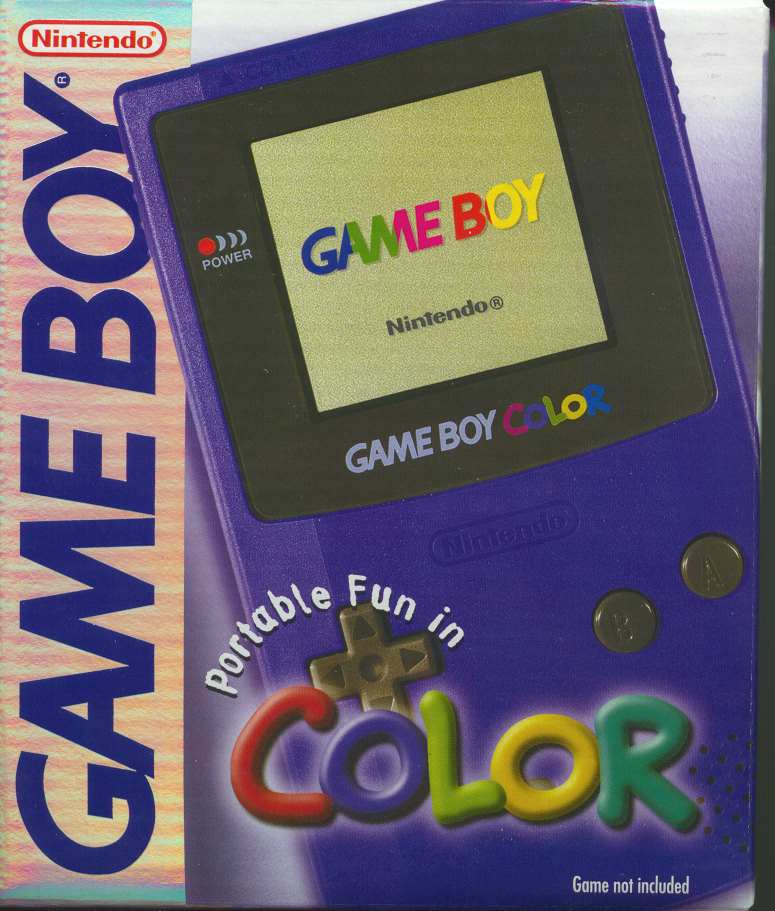 Light Madness- Do you want the option of playing in the dark and a magnified screen that is portable? Well, I did. I went down to the mall to see what gadgets the had for Game Boy and ran across this neat toy. Nintendo licenses a thing of this sort that is called super Light Boy. But this brand seems to do the trick. Compared to a Light Boy that I had for my original Game Boy, this one falls a little short. Light Boy's light would turn off when it was folded down unlike this one, and Light Madness is a little hard to put on compared to Light Boy. Light Madness seem to do the trick and the plastic looks pretty sturdy. Plus, the magnifier increases the screen size by 40%. Light Madness Is available in all the colors that Game Boy Color is in. It is well worth the ten bucks I paid for it.
Game Boy Color's Feature- This is a feature that Game Boy Color includes that is called a infrared communication port. It was designed to communicate with other Game Boy Color video game systems when using game pas that include this infrared communication feature. Wow! I can't believe Nintendo took so much hard work to include a feature that doesn't even need to help sell the product. You just have to be thankful for such hard workers.
Super Game Boy 2- Another feature to play the Game Boy games on TV. I believe it has the option of two player unlike the original which only allowed one player.
Game Boy on 64- Now one can play Game Boy games with the N64.