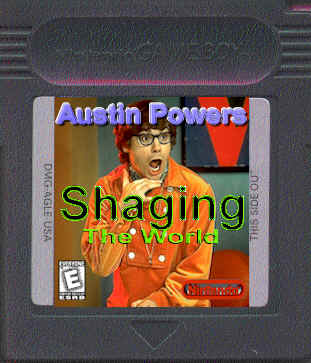 This is Austin Powers the game. Shagging the World. "No wait, I have never heard of that game. Wow, I beat its awsome. If it was true."
Your right, it doesn't exsit. I made the cover of what it would look like if it did though. Maybe, this will inspire Nintendo to make a game like it.
This is just an example of what you will see here. So, check back. It will be the best. It will be "GROOVY BABY!" Uh, yeah.